Land & Sea Trailer Shoppe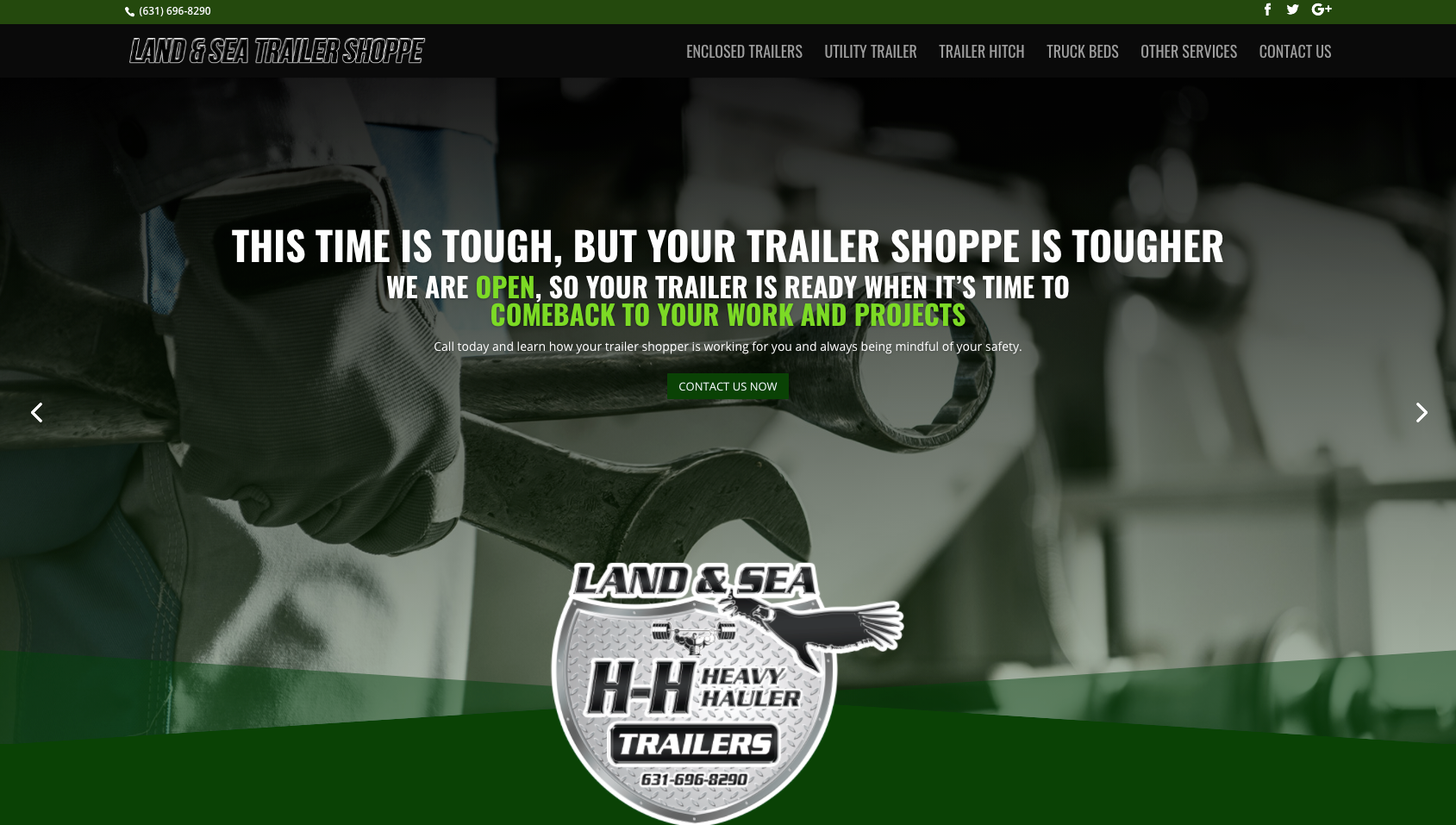 Land & Sea Trailer Shoppe Long Island offers all kind of services for trailers and trucks. This trailer shoppe is located in Coram, New York and has been in business for more than 30 years. They buy and sell used trailers, as well as service them and provide parts.
We created this website with WordPress, and now we are working their SEO. With our SEO services, we are bringing an average of 20 visits a day to their website, from major search engines.