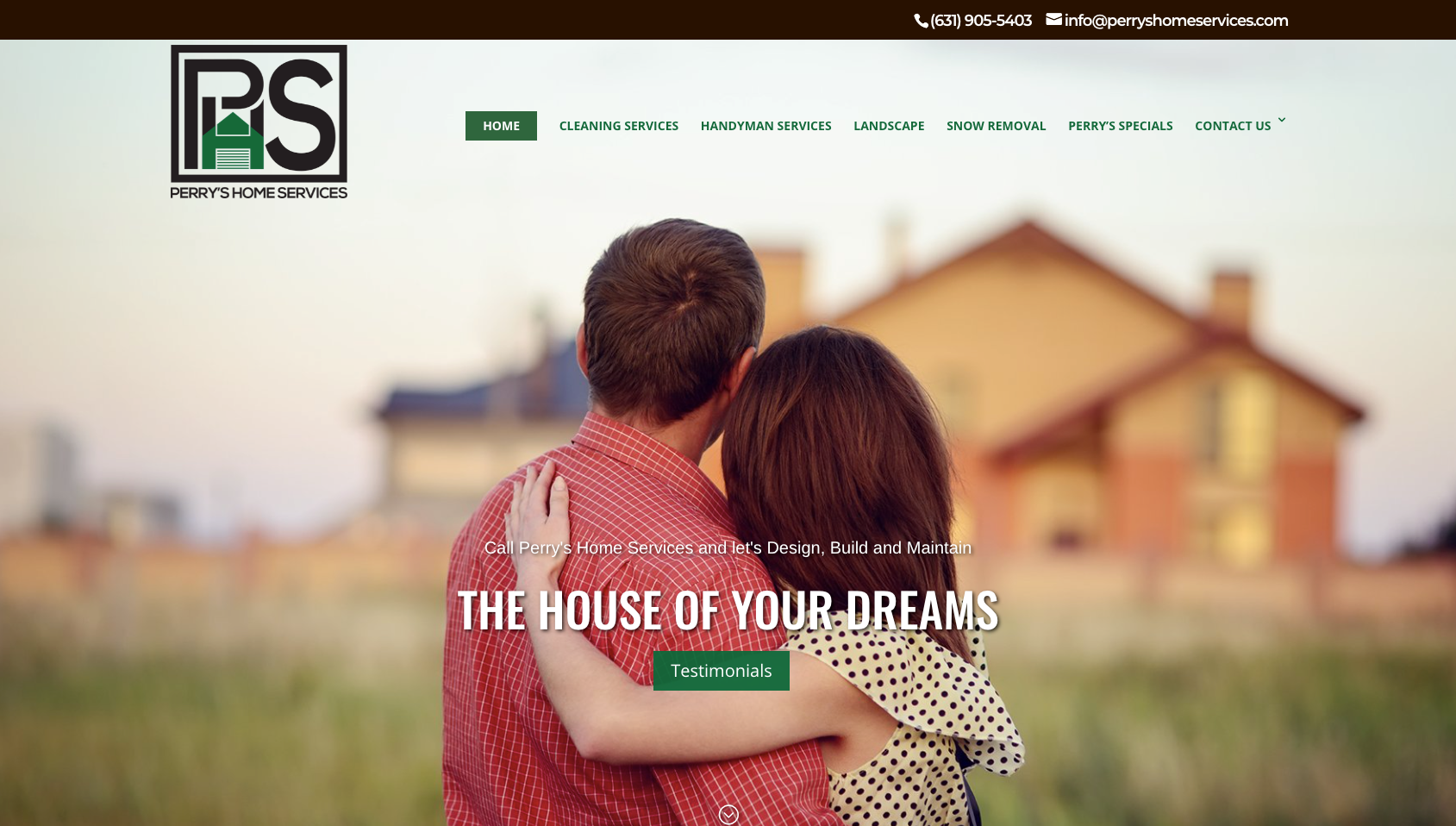 Perry's Home Services of Bohemia, New York is a Construction, Home Improvement and Cleaning company offering this services in all Long Island and New York.
The website was created in WordPress, and we included a job application section. As always, this was a total customized design and Divi® Child Theme.
With this website, a logo was created, starting from the vision of the client. The website was conceptualize to show the initials of the company and a garage.